Timber Garages Post & Beam Garages
Timber Garage Post & Beam Garages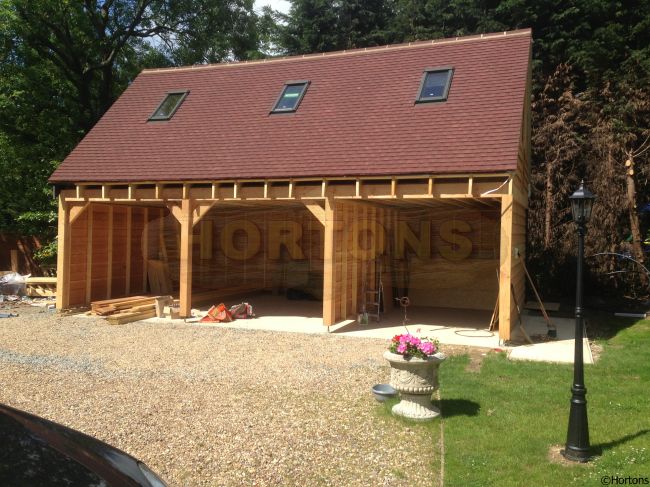 Traditional Oak Post & Beam Garages and Carports
Give your property a touch of class - use the SolidLox oak system for an eye-catching timber frame building to house your vehicles, garden equipment or any other requirement you might have.
Garden Rooms & Outbuildings
Alternatively, if you are looking for a post and beam garden room for an office, studio or gym, then a SolidLox Garden Room or Outbuilding is the ideal solution. They can be insulated and fitted with power, heating and lighting just like a house.

NB - all graphics in this section may vary in precise detail and specifications from the actual kit supplied. We reserve the right to change speciifactions without prior notification
Timber Garage Post & Beam Garages Available Options